Welcome to my new newsletter The Story Behind the Story!
Starting a new newsletter and interview series in the middle of launching my book might have been a bit optimistic in terms of planning but I'm excited to talk about writing across genres and sharing with you my new ventures into historical fiction. As a memoir writer and teacher for the last fifteen years, launching into writing fiction was a big step. Perhaps some of you are also writing in more than one genre. Each genre makes a promise to the reader, but most of all, we need to follow our passion, and capture the stories that tap us on the shoulder. That's what happened to me when I began writing The Forger of Marseille—after resisting the project for a while, I surrendered to it, deciding to try my hand at fiction. I'm celebrating the launch of The Forger of Marseille on July 11!
More about that soon!
Reflecting on the Historical Novel Society Conference in San Antonio in June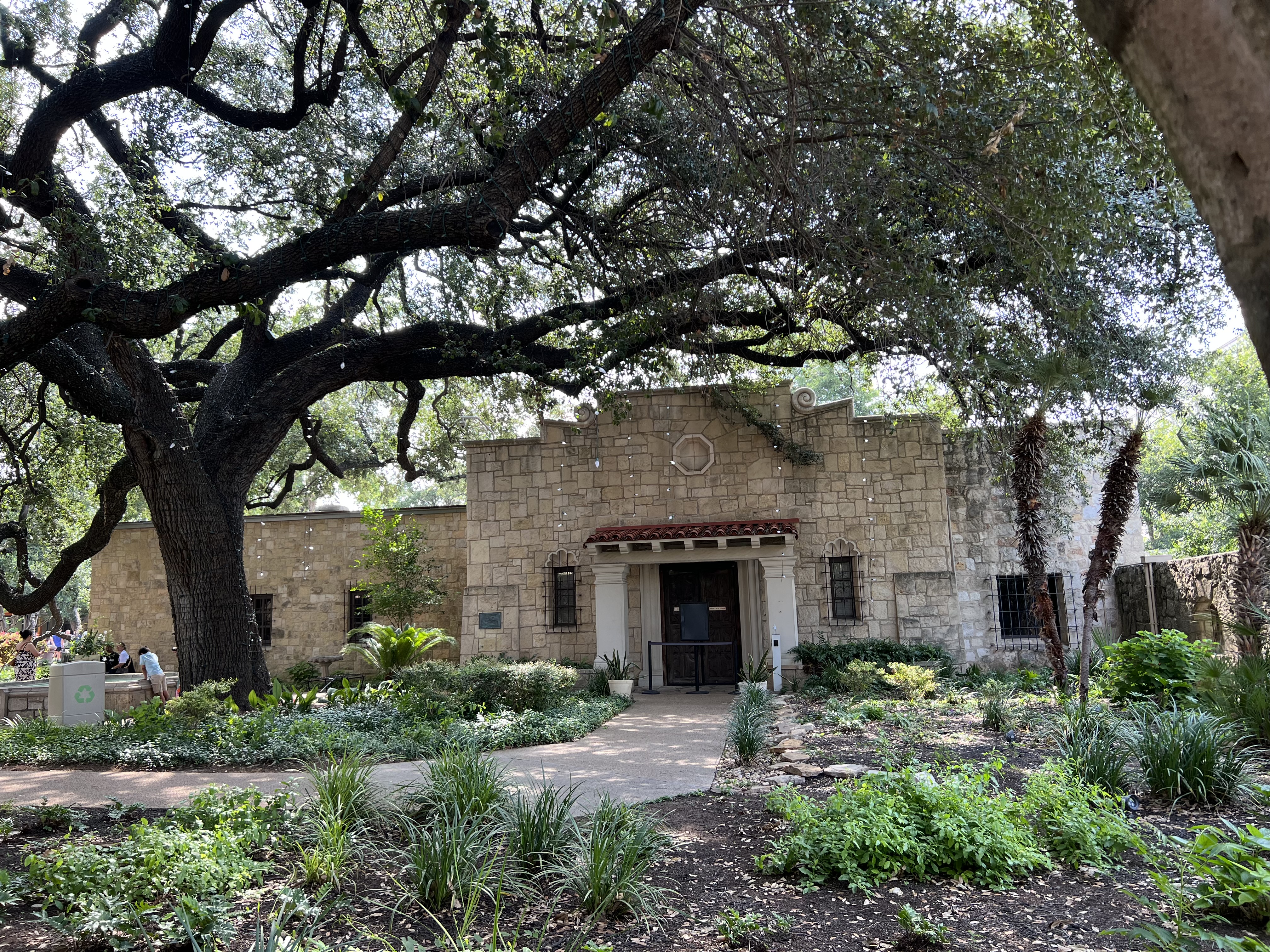 For the first time as a fiction writer, I gathered with other historical fiction writers, fascinated to hear how they discussed the process of writing their novels. It's a very different angle from memoir writing in that whole plots and characters are made up out of thin air! Well, not quite, but in memoir, you know what happened—you were there. You know all the people in your book—you looked them in the eye. You knew the ways that a house or landscape contributed to the story. You felt the wind on your skin and smelled the air—all of which contribute to the mood and tone. Memoir is a genre that demands strict adherence to the truth of the situation and your place in it as a protagonist.
A novel invites you into the world of the imagination, and similar to memoir, it grounds you in certain elements of truth. You're duty bound to do your research and get the history right. It's also a heady journey into the past. Soon you find that piles of books are all around you where all manner of unknown things are waiting to be discovered. After you discover one layer, there's another and another. Many historical fiction writers speak of "research rapture" and then give a little knowing chuckle. We're all guilty of this secret thrill, and it was fun for me to be with other authors who have the same kind of excitement I'd had during the last four years I wrote my novel. I'd discovered my tribe at the conference.
Jamie Ford, known for his amazing novel The Hotel on the Corner of Bitter and Sweet, gave a fabulous keynote speech the last night of the conference. He invited us to keep using our imagination to build on bits of information, the stories that we discover in our research. That's what's so intriguing about historical fiction.
It was the first in-person conference for most of us in years, and there was such joy in that! Writers are a different breed from most people. We love to explore and understand. We want to go deep and capture the stories that grab our attention. I'm grateful to have spent four days with other like-minded people.
Keep writing and developing your genre, whatever it is. Don't let the world's weary view that writers are a little nuts or dig too much into the dark side of human nature get you down! Write what you know and explore what you don't!
Feed the writer in you!
Read widely, not only books set in the era you're writing about but books that take you to new worlds. Notice how the writer leads you into the plot, the characters, and the setting.
Copy passages from other books on the keyboard that sing to you. Get the feel of the words under your fingers.
Note the specific clues the writer offers to ground you in the time of the novel—and note if the writer casts you out of that time by an incorrect reference to an event or an object. The endless research we do as writers can help us avoid that problem—and we're also grateful to our editors.
Practice writing in scene. Put yourself fully in the world of the era you are writing about. Feel, smell, and see that world with all your senses, and get it on the page.
Write about books that inspire you and note how the author created a story that moved you and kept you turning the pages.
---
Launching The Forger of Marseille!
Available at all outlets July 11!
It's 1939, and all across Europe the Nazis are coming for Jews and anti-fascists. The only way to avoid being imprisoned or murdered is to assume a new identity. For that, people are desperate for papers. And for that, the underground needs forgers.

In Paris, Sarah, a young Jewish artist originally from Berlin, along with her music teacher and father figure, Mr. Lieb, meet Cesar, a Spanish Republican who knows well the brutality of fleeing fascism. He soon recognizes Sarah's gift. She will become the underground's new forger.
When the war reaches Paris, the trio joins thousands of other refugees in a chaotic exodus south. In Marseille, they're received by friends, but they're also now part of a resistance the government is actively hunting.  Sarah, now Simone, continues her forgery work in the shadows, expertly creating false papers that will mean the difference between life and a horrifying death for many. When Mr. Lieb is arrested and imprisoned in Les Milles internment camp, Simone, Cesar, and their friends vow to rescue him, enlisting the help of American journalist Varian Fry, known for plotting the escapes of high- profile people like Andre Breton and Marc Chagall. In this enlightening and thrilling story of war, love, and courage, author Linda Joy Myers explores identity, ingenuity, and the power of art to save lives.
Why I Wrote The Forger of Marseille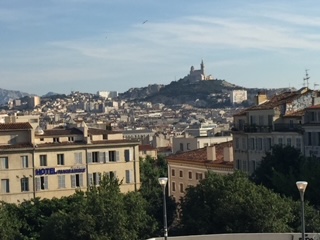 The spark to write this book began when I was introduced to Varian Fry in the book Villa Air-Bel: World War II, Escape, and a House in Marseille by Rosemary Sullivan, but it was Fry's memoir Surrender on Demand that grabbed my heart and never let go.
Fry was a journalist in New York who represented the Emergency Rescue Committee that wanted to help writers, Jews, artists, and anti-Nazis whose lives were in danger when France fell. Fry arrived in Marseille with a list and three thousand dollars taped to his leg. The story of camps, thousands of people lost and desperate in Marseille, and the brutality of the collaborationist regime gripped me from the beginning, but it took several years to find my way to The Forger of Marseille.
A voice held me back: I'm a memoirist. What do I know of making things up? Besides, French history and the resistance are so complicated, it would be difficult to get them right. But I kept reading, and the history of that era haunted my dreams. Piles of history books and memoirs stacked up in my living room as I dived into what a friend called "research rapture." France in that era was complicated, and eighty years later the loyalties and betrayals hadn't been resolved. Who was to blame for the fall of France? Or for the exodus in June of 1940 of millions who tried to escape the German blitz? Who was to blame for the fate of the immigrants and the Jews who had to try to escape the Vichy police and Gestapo in the unoccupied zone, also known as Vichy. Vichy was a collaborationist government set up by Pétain, a World War I hero, and his henchmen. Within three months after the war's end, Vichy had created laws and traps for innocent people that perfectly mirrored Germany.
Read more here.
---
From Memoirist to Novelist—A Discussion about Two Genres
Join us for an zoom event with Linda Joy Myers and Brooke Warner July 28, 2023 11 AM PDT.
While writing my recently published novel, The Forger of Marseille, I talked often with my colleague and co-teacher Brooke Warner about how helpful the skills I know from memoir were to my novel writing. Many writers contemplate questions of the intersection between fiction and memoir in what ways is it similar and how is it different? I will always be a memoirist, and fan and advocate of memoir. Still, I wanted to explore the challenge of writing fiction. As a publisher, Brooke is familiar with both memoir and fiction. We thought we'd address the idea that many memoir writers might be thinking about writing fiction after completing a memoir.
Read more here.
Thank you! Enjoy your writing and reading life!
–Linda Joy