Welcome to The Story Behind the Story!
September Newsletter
I hope you enjoy this month's newsletter. Update: I'm excited to continue developing interviews with historical fiction authors and sponsoring a panel discussion on Women Breaking the Rules in Historical Fiction. Join us for a wide-ranging panel discussion on women in historical fiction, living larger than life stories and breaking the rules set out for them. See the links below.
I'm also pleased to announce that there are several positive reviews about The Forger of Marseille on Amazon—the book is two months old! One way to make your favorite authors love you forever: if you like a book, leave a positive review on Amazon and other online shops. It makes a difference. When a book reaches 50 reviews, Amazon changes the algorithm to help the book become more visible. If you're a writer or appreciative reader, support your favorite authors!
Included in this issue is an article by Maryka Biaggio about historical fiction. We met at the Historical Novel Society conference in June, and I enjoyed her presentation on WWIII knew I was with the right group of authors—talking with people who are passionate about that time in history. In the article, Maryka offers some thought-provoking ideas about the genre.
Historical Fiction: Entertaining, Engaging, or Enlightening?
Maryka Biaggio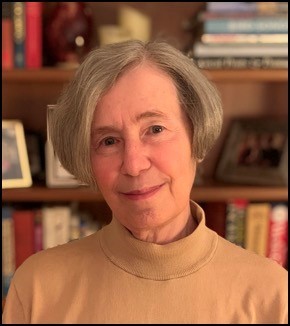 Since the recent simultaneous release of the Barbie and Oppenheimer films (AKA Barbenheimer), I've been wondering: Can film and literature be both entertaining and address important social issues? These two films couldn't be more different in terms of gravitas: Barbie is almost pure pink fluff (except for a few sneaky political lines), while Oppenheimer is, fittingly, deadly serious about the creator of the nuclear bomb. Both films deal with historical events and their aftermath—the introduction of Mattel's Barbie dolls in 1959 and the development of the atomic bomb during World War II. This left me asking: What lessons does Barbenheimer hold for the historical fiction reader and writer?
Historical fiction offers readers a peek into different eras and settings. Authors carefully research historical details to create an authentic backdrop, allowing readers to immerse themselves in captivating worlds. It can certainly also entertain: Sarah Water's Fingersmith and Patrick deWitt's The Sisters Brothers come to mind. But I can think of many more historical novels that I wouldn't describe as entertaining per se, for instance, Barbara Kingsolver's The Poisonwood Bible, Valerie Martin's Property, and Geraldine Brook's March. I believe readers of the latter group would agree that entertainment is not the goal of these books. They all address big issues—misguided faith, the impact of slavery on the owner and the owned, and the life-changing power of ardent belief. It's likely the authors of these works never set out to entertain, but they certainly do engage the reader and, along the way, examine weighty issues.
Well-written historical fiction captivates by seamlessly weaving the threads of history with the author's imagination. Not only can it transport readers to different eras, it can also provide a unique lens to examine social issues. I would argue that historical fiction lends itself quite well to the examination of thorny matters. For instance, by portraying forgotten or marginalized historical events and figures in a relatable and empathetic manner, authors can delve into these experiences in a meaningful way. A novel set during the Civil War may explore themes of national disunity and the ravages of war. A novel examining the role of the Catholic Church during Medieval times can provide an interesting window into the Church's all-encompassing influence on people of the times. In this way, historical fiction can serve as a mirror to society, reflecting both our triumphs and our mistakes, thus offering valuable lessons for the present and future.
In addition, historical fiction allows authors to tackle complex social issues without being constrained by current realities. This creative freedom enables writers to delve deeply into the emotions and psyches of characters, thereby providing readers with an understanding of the human experience in different historical contexts. When readers empathize with characters who grapple with dashed hopes, familial rejection, or violence, they become more open to considering different perspectives. This fosters a deeper connection between readers and the characters portrayed and a sense of shared humanity across time and culture.
I believe historical fiction possesses the remarkable ability to examine serious social issues while also engaging readers. By breathing life into forgotten historical moments and characters, the genre encourages thoughtful reflections on contemporary social issues. It allows authors to present multifaceted perspectives on human experiences throughout history. As readers journey through narratives set against authentic historical backdrops, they may find themselves both engaged and enlightened. Historical fiction continues to be a valuable tool in addressing challenges to humanity while providing a delightful escape into the annals of time.
Maryka Biaggio is a psychology professor turned novelist who specializes in historical fiction based on real people. She enjoys the challenge of starting with actual historical figures and dramatizing their lives. She's the author of several books, the most recent The Model Spy. Click here to watch the video discussion between me and Maryka—about historical fiction, our books, including my new novel The Forger of Marseille, and what gets us excited about our stories.
Watch Maryka's interview with Linda Joy here.
Women Breaking the Rules: Heroines in Historical Fiction
Panel presentation on Zoom
October 17, 2023
4-5 PM PDT/7-8 PM EDT
What—you mean that women didn't just start breaking society's rules in the 20th century?
Join us for a wide-ranging panel discussion on women in historical fiction, living larger than life stories and breaking the rules set out for them.
As authors of feisty women in historical fiction, we wanted to celebrate the courage and skills of women in history who lived, or might have lived, in a way that was not acceptable in regular society. Through each of our books, we explored the psychology and the emotional and physical courage of our women heroines and we have a lot to say about the power of this kind of writing that is relevant and important in today's society, where women are still punished for breaking the rules and speaking out.
Our presenters—Esther Erman, author of Rebecca of Salerno, Rebecca D'Harlingue, author of The Map Colorist, Colleen Peterson, author of Lucia's Renaissance, and Linda Joy Myers, author of The Forger of Marseille—will discuss how the stories embedded in history grab us all and whisper in our ears as we write our novels. A sense of purpose and courage traditionally seen as belonging to men inspires our heroines.
Esther's Rebecca escapes being burned at the stake, leaves the England of Ivanhoe, and follows her passion to study at the uniquely tolerant medical school at Salerno — where medieval women really could become physicians.
Colleen writes historical fiction set in late 16th-century Italy, where heresy is fatal and only a suicidal zealot would even whisper the name of Martin Luther. In her first novel, Lucia's Renaissance, Luther's ideas ignite Lucia's faith, so she must choose—abandon her beliefs or risk arrest and execution by the Roman Church's Inquisition.
The heroine of Rebecca D'Harlingue's The Map Colorist is set in 1660 Amsterdam. Having learned the skills of cartography, she carries out a bold secret project, and has to come to terms with the unexpected outcome of her choices.
Sarah, the heroine of Linda Joy's The Forger of Marseille, is a young Jewish artist in danger in Berlin, escapes to Paris with her violinist father where the drumbeat of war finds them. With her Spanish Republican lover they escape to Marseille where she and risks her life to become a forger and joins Varian Fry and others in the early resistance of Vichy France.
We'll discuss the following topics:
1. Discovering your characters—where, when, and how do they come into being?
2. Choosing a time in history—what factors go into our choices.
3. The historical context and expectations for women characters—and real people.
4. How our own past as women, and authors, equip us to write these risky tales.
Read more here and sign up for this complimentary webinar on zoom!
Donald Caskie—A Little-Known Hero 
Learning how to write historical fiction about the early months of the war in France meant doing tons of research—and loving it, of course! And my learning curve went sky high! I discovered many dozens of events in history I knew little or nothing about and developed close emotional ties with some of those heroes, first Varian Fry, whose story inspired my novel, The Forger of Marseille, and Donald Caskie. He was a pastor born in Isaly, Scotland who tended his flock at the Scotts Kirk on Rue Bayard in Paris when the war broke out.
A historical fiction writer needs to absorb the history of the past. To bring alive that time, you need to dig into biographies and memoirs—which offered me a personal relationship with men I call heroes.
Donald Caskie was a hero that many may have never heard of, but when I learned about his courage as the Germans attacked France, I was inspired to learn more. His memoir, The Tartan Pimpernel, is the story of how he came to save and protect refugees in Marseille, and later in Geneva.
As the pastor of the Scots Kirk, a Presbyterian church in Paris, he was a humanist to the core and preached anti-fascist, pro-democracy sermons. When the Germans were knocking at the door of Paris, he joined millions on the crowded roads out of Paris. He ended up in Bayonne where he was offered the last place on the last ship leaving Europe.
Read more here.
What Are You Writing—and Why?
Are you thinking of writing fiction? If you're a memoir writer, you might feel as if you're betraying an old friend. Or breaking the "rules" you've worked so hard to learn—writing as specifically as you can about "truth." You've been revealing your inner self, and even revealing secrets and unknowns in your work—which we all know requires a great deal of energy and attention. Perhaps you've been diligent and successful at writing your memoir, even publishing it—congratulations!
Now you're saying "I'm still a writer. Do I write another memoir or branch out? What can/should I write about?" Should I/dare I write fiction?
If you're like me, that questions may terrify you or free you. Or both!
I've been speaking with writers lately and several have told me they enjoy writing fiction about members of their family. This kind of historical fiction requires extensive research and a vivid imagination, but it's immensely satisfying.
If you want to write fiction, the most important thing is to give yourself permission to make things up. To imagine characters and places. Stories and themes.
Getting things right, if the history exists, is easy but readers read to become immersed in the struggles and successes of characters. People. You know how it is—we get invested as readers in the human experience of characters in a story—what they did and why they did it, and what happened next.
One helpful exercise is to write down at least 5-10 themes or ideas that fascinate you. Or people you might want to write about—perhaps as historical fiction. Or you may have relatives you've learned about and you can't stop thinking about what their lives must have been like in an earlier era.
You don't have to outline or "know" everything about what you want to write about. Just start writing. You might be surprised that when you don't know what you're doing and you write into the unknown, you find exactly what you're looking for!
Keep writing and creating! Fill the well with your thoughts, and they runneth over.
***
Oh and one more thing: Brooke warner and I are offering this great six week series Craft Essentials with amazing authors and teachers—about CRAFT! Whatever your genre, we can't ever learn enough about craft.
If you want to learn craft—which you can use in any genre, Brooke Warner and I are offering this amazing series this fall. Check it out!